Claire
---
Current country
Netherlands
Has got driver license
No
Has experience in childcare
Yes
Preferred startup date
August 2020
---
Letter to family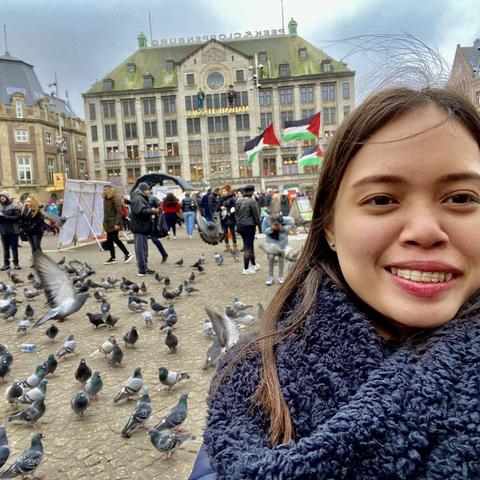 Dear host family,
I was born and raised in the Philippines but I'm presently living in the Netherlands as an Au Pair. I came from a simple and happy family. We are 6 in the family. My father is a Government Employee and my mother is an Office Staff. I have 3 brothers, John Bryan, John Anthony and John Mark. I'm the only girl in the family. We had a dog named Coffee, but she died due to infection inside her body. Our whole family was so sad when she died because she's our stress reliever and greatest companion.
Last 2017, I graduated in College with a degree in Elementary Education. I was a Primary School Teacher in the Philippines before becoming an Au Pair and worked in a private schools.
Since I was a kid my parents trained me in doing household chores like cleaning the house, ironing, laundry and preparing meals. I experienced taking care my younger brother when my parents were away due to work. Currently, I am taking care of 2 children aged 1 and 6 years old. I prepare their meals and snacks, send and pick up them at school, tidying their room and toys and play with them.
I love cooking simple meal, eating meat, fruits and vegetables. I also go to church every Sunday and attend a holy mass. I love singing, playing guitar or ukelele and listening to my favorite music, reading books. I'm fascinated and interested in history and photography.
My friends and family describe me as cheerful, kind, friendly, persistent, flexible, organize and hardworking person.
Aside in learning the language and culture of other country. I want to be an Au pair because it is a lifetime experience that I am going to treasure till I grow old because being an Au Pair is a unique experience as you meet different people, visiting wonderful places, learning how other people live, eat, cook, and work. I am looking forward to hearing from you. I am willing for an interview at your most convenient time. Thank you and have a great day!
Sincerely,
Claire