Au pair candidate - Ana Mariz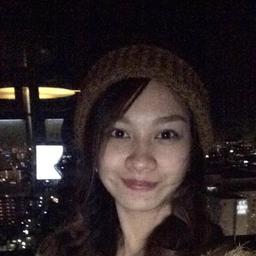 ---
Details
Reference ID:

64365
Citizenship

Philippines
Age

28
Gender

female
Current country

Philippines
Native language

Tagalog
Marital status

Single
Can swim

No
Has got driver license

No
High education

No
Has experience in childcare

Yes
Preferred startup date

ASAP
Foreign language(s)

English

Japanese
Letter for Host Family
Dear My Future Host Family

Im Ana,turned 28 last September. Im responsible,trustworthy,understanding,independent and easy to get along with.Iam very eager and very much interested to work with you so we can help each other in terms of household and childcare which I can do both and exciting to learn new culture from your family. When i have spare time I loved towatch travelvlogs about different country also loved to hike for a cause like feeding programs for the kids,it was fullfilling experienced despite the challenge on my way up,it warms my heart.
We are 7 in the family, my mother(56),father(54),older sister(36),already married with 2 kids,2 brothers ages(33`31), then me and my younger sister(23). As a family we are very close to each other. My family has always been very supportive, warm and loving family. Its indeed family is love.
Im a graduate of Associate in Computer Technology at in Laguna,Philippines. I've worked in manufacturing company in an Electronics company here in the Philippines and also in Japan. I've worked in Japan as operator,I easily adopt the culture there and learnedlots of things After my 3years contract in Japan I worked in here in Philippines as a teamleader.
My older sister have 2 daughters which is 4 years old and a 2 years old. I stayed to my sisters house so I have a good quality time with them especially the kids. I so much loved to play around with them and baby sit them. I also accompany her to school and fetch her. When their parents are not around, Iam the one who took care of them.During my Elementary Grades my mother have been assigned me to different household chores and take responsibility to it ,since we don`t have nanny, there will be no problem about household chores.Iam the cook of the family as well so there will be no problem with that

Thankyou for your time reading my letter
Hope that you consider me as your aupair
Im looking forward for my match host family.