Katrina Jane
---
Current country
Philippines
Has experience in childcare
Yes
Preferred startup date
ASAP
---
Letter to family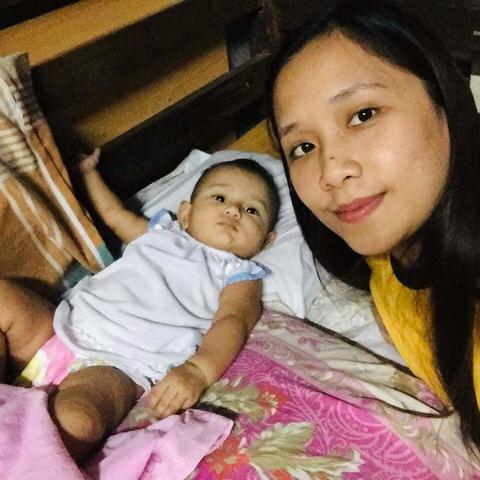 Dear Future Host Family,
It's my pleasure to introduce myself. I'm Katrina Jane, 21 born and raised in the Philippines. I have done my College Degree in ICCT Colleges Foundation Inc, last 2018 and currently working as a Quality Assurance and Data Analyst at the I.T company located at Makati City. I have a jolly, friendly, god-fearing, honest and lovely personality.
I live with my parents and 5 siblings and I'm the second one. Their age is (24, 19, 14, 12 & 8mo). We are a big and simple yet so happy family. My Father is a driver while my mother is a housewife. When it comes to childcare experience you can trust me and assured with their safety and security while you're not at home. I would love to read books and teach them just like what I did to my sisters. I would love to dance and sing with them and play along. I promise that I will be a good "Big Sister" to you my future host family. I hope my stay with your dearest family to be memorable. Now I have a little sister who is 1 year old, she is sweet, playful and she likes me so much. I have helped my parents to look after my brother and sister since birth to the way I can.
When it talks about house chores, I'm proudly saying that I'm hardworking and dedicated to what I'm doing. Since I was a kid our parents taught us to do it seriously and are responsible for every task. These simple housework below are the task that I have done before and I would like to do to my future host family such as wash the dishes, washing clothes, ironing, tidying, cook child's meal (I can cook for family), change the blankets and send the child to school and anything that I can help for your family.
On my rest day, I would like to watch a movie, meet the other Au-pair and visit popular places, explore what culture they have, and I wanted to try any outdoor activities.
Thank you for reading my letter and god bless!
Sincerely Yours,
Katrina Jane :)