Charlene
---
Current country
Philippines
Has got driver license
No
Has experience in childcare
Yes
Preferred startup date
ASAP
Foreign language skills
Cebuano - Advanced

English - Advanced

Tagalog - Advanced
---
Letter to family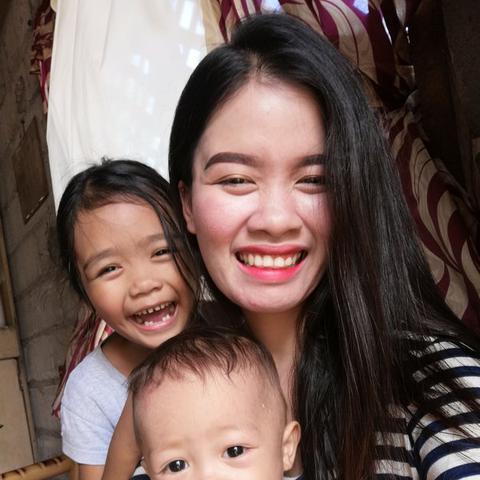 To my future host family, Have a nice day! I am ve excited to meet you. I am Charlene Quiachon, 24 y.o from Philippines.
My family is very important for me. I love them very much even though I am a product of a broken family. Despite those, it nurtured me to be a loving and better person. Thus, I am more keen about affection on loving those who're around me.
When I heard about Au pair program, I was really excited, deep inside of me really wanted to become one of those. I have been dreaming of it and at this moment, I know I want to be an Au pair, not just because I love Europe and really wanted to explore the country but it's also because I do love children's, for me they are my stress reliever, yeah Everytime I see children's wherever I go, I can't help not talk to them, wanna play with them. I want to have a very good communication to them, I want to live together with them. I know to become an au pair is not just about enjoyment and having fun. For me, it's also a big responsibility. I really want to learn more about myself, I want to gain more experience for me to also help myself boosted independence living and working out of my comfort zone and away from home.
Entering a new environment will allow me to see myself, others and life in a totally different perspective. I will be able to learn the more complex in and out's of life and how to handle it. I believe being an au pair will help me being an independent and responsible person. And also, I want to improve my English skills and learn something about European cultures and folkways. And now, I hope my dreams come true. I describe myself as an open person, I am friendly and reliable. I also love adventures. I am adaptable and affectionate. Also, sense of responsibility is very important for me. I am a kind hearted person who laughs very often.
I wish you a great day and thank you for taking time to get to know me a little bit better. I hope you like my application. I'm looking forward to hear from you.