Yelizaveta
---
Has got driver license
No
Has experience in childcare
Yes
Preferred startup date
ASAP
Native language
Ukrainian
---
Letter to family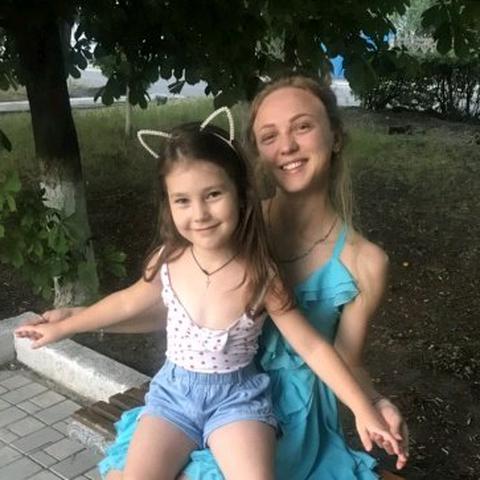 Dear Host family,
My name is Liza. I'm 23 years old. I currently live in the Bilozerka village in Kherson region. I like living in the countryside because I love nature very much and there are places that are unusually gorgeous. I live with my parents in a private house with large territory where there are some gardens and my task is to take care of them. Besides, I take care of our pets with great pleasure because I love animals very much.
I'm an accountant by education. And in 2018 I went to Poland, where I worked as a labor at a glass wool factory. So, I'm not afraid of living far from my family as well as in another country.
As to my experience with children first of all I've been looking after my cousin of 3,5 years. When the parents need to leave somewhere, I stay with the boy and we have a lot of fun together. We really like to make puzzles, draw, play at games where a child needs to think a little (children`s games for colors, animals, etc.) And of course we love to walk in the fresh air in the park with swings or where we can run.
I also looked after the girl whose name is Lidia (her mother gave me a reference letter). This is a wonderful and very funny child, we were never being bored. We played, drew, read, went for a walk, cooked together, I put her to sleep.
I like spending time with small children.
As for my interests, I like sports (going to the gym, running, playing volleyball, tennis, playing at games with a ball in water) and I also like to draw (I would show my pictures to you if you'd like). I love to read very much. I have my own little library, which I treasure.
Thank you very much for reading my letter.
Hope hearing from you soon.
With best regards
Liza