Aubrey
---
Current country
Netherlands
Has got driver license
No
Has experience in childcare
Yes
Preferred startup date
ASAP
---
Letter to family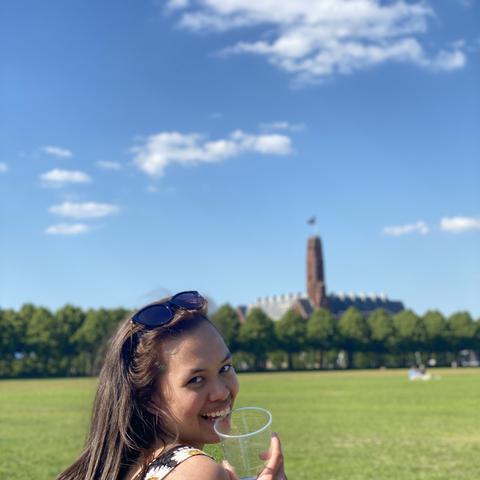 Dear Host Family,
Hello, Good Day! I'm Aubrey and I'm 21 years old, turning 22 on the 29th of September. I'm currently an aupair here in The Netherlands and my contract will end on the 2nd week of October.
I do have a big heart for kids. Way back in the Philippines, i helped my mother in taking care of my little sister. Here in my current host family, I don't babysit always because the kids are already 7, 9, 11 and 13 years old, so I'm more on doing some light house work. I will be honest with you, I'm not really good at cooking but i will try my best to learn. Though, I'm good at cleaning.
I'm a kind of person who loves to laugh, I want to be happy always because....that's life. I have a positive attitude, a good communication skills and the willingness to learn. I believe that I'm lacking of experience but I'm always trying my best to learn everything. I'm also flexible and responsible. My current host family said that I'm nice and a sweetheart.
I want to become an aupair again in other countries because i want to explore and experience their culture. And ofcourse to learn their language. I'm a Tourism graduate so i do love traveling and discovering different places. This Aupair experience is a very big opportunity for me to travel more, to learn more and to discover more.
I would love to be a part of your family and it would be an honor to be your Aupair. Thank you so much and Have a very wonderful day.
Best Regards,
Aubrey Tablan | Aupair