Charmaine
---
Current country
Philippines
Has got driver license
Yes
Has experience in childcare
Yes
Preferred startup date
ASAP
---
Letter to family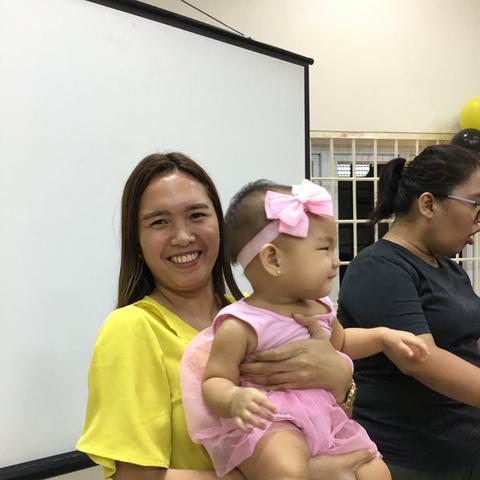 Dear future host family,
Good day! I hope this finds you well. I am Charm, 25 years old from the Philippines. We are four in the family and I am the eldest. I have two siblings. We are truly a happy family and our mom is a single parent.
I am really very fond of kids. I love taking care of them because they are innocent and adorable! I also love cooking. I also love to go biking,too! If I have spare time, I most likely spend it at home and do household chores, or watch cooking shows because I find them therapeutic.
I am outgoing, friendly and responsible. I love sports. In fact, I was a badminton player when I was still a student. Also, I love music and I was a member of the school choir. I love to dance, too. I love being around with friends and most people say that I am very easy going and fun to be with. I tend to focus being positive when I am with my friends and family. I was a working student when I was in college.
I am trained by my mom to do household chores. Actually, all of us learned how to cook rice at the age of six and we already did our own laundry when we were 10 years old. I also clean the house, wash the dishes, and iron clothes. I'm capable of being a good au pair for your family because I am honest, open-minded, respectful, reliable, discrete, affectionate, dedicated, patient, responsible, and trustworthy individual.
I would be grateful if I could share my interest with your children because I had a lot of experience in child care. I used to take care of my younger siblings and younger cousins when they were still infants to toddlers. Whenever my mom, uncle or aunt were away for work or have errands, I take care of the kids like preparing food for them, assisting them in taking a bath, preparing for their things to school, helping them with their homework,keeping them entertained by playing with them.I hope we are sharing some interest with your family. Looking forward to meeting you and your family soon.
Sincerely,
Charm