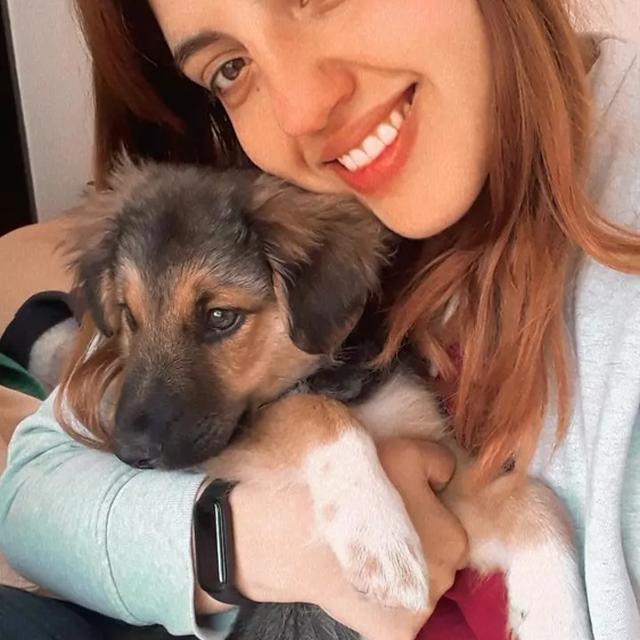 To my dear future host family,
Hi! My name is , but everyone calls me Flo. I'm an artist from Argentina who's looking for a new cultural experience and a positive exchange. I'm 28 years old and most of them I've been working with kids.
My first language is Spanish, the second most spoken language around the world which is an important point to be considered.
I speak English fluently and currently I'm learning French and Portuguese.
I'm a resolute person. My job is to make the things easy for all of you.
I'm flexible, creative, responsable, empathic and respectful. I love to cook and bake is one of my favorite things ever, try different recipes and enjoy all kinds of food.
I also like to clean and being organized about my work schedule and housekeeping tasks. I think is very important for a pleasant coexistence between everyone. I adore spend time outside in nature, sing and painting. On a daily basis I spent time with my dog, I grew up in a very pet friendly family. My hobbies include art, music and cinema.
About my personal experience with kids, It all started with my family members, babysitting the little ones and then just became part of my life. I used to take care of my youngest brother when my mom was working at the hospital, she's a nurse so I personally develop a kinda special connection with the idea of helping others, it was a natural thing to me. Since almost eight years I've been working as an Art Teacher for kids on summer art workshops for the National Art Museum Franklin Rawson. During pandemic I started with online classes for the little ones who were interested in keeping on with they journal activities such as painting and express themselves through poetry. Being in touch with your creative side is important to develop different skills in the modern world.
I love spend time with kids and learn so much about them. I find joy in the journey,
and that's the reason I decided to become an Au pair.