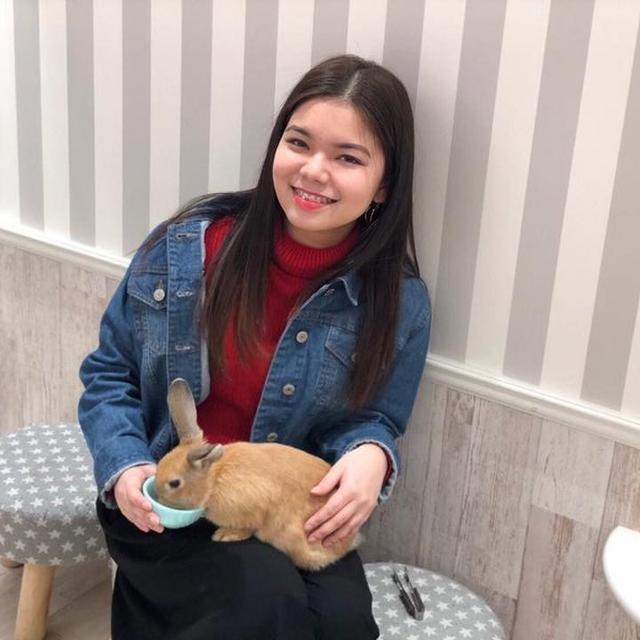 Dear family,
I am Lorraine, 25, Female, currently located in the Philippines. I graduated B.S Medical Laboratory Science way back in 2017.
I have two younger siblings, a 15-year-old girl, and a 12-year-old boy. As their eldest sibling, I was exposed at an early age to nurture them when they were younger thus making them look neat and healthy. We always had fun playing badminton, running, and doing other activities that helped them be active and fit. I also made sure that my siblings learned from me, not only by example thus giving them the sense of right and wrong and how to comport themselves but also teaching them English by reading them books and using the said language.
Being the firstborn daughter I always try to be there and help whenever my mother is busy with household chores like washing clothes, dishes, and tidying the house.
As I've grown up it's always been my desire to give care to others that's why I chose to work at a children's hospital during my internship and why I volunteered in an English camp when I went to Japan. Our duties there included playing, teaching, taking care, and doing interesting things that can make the pupils learn different cultures and bond with them together with the other foreign nationalities.
That is why when my friend told me about the Au pair program, I knew that I am going to be a perfect match for any family. I am fit to do all of the duties of an Au pair as it is easy for me to adapt, communicate openly and I love kids.
I am very enthusiastic to experience how it is to live in Europe; to learn about your culture and language. In exchange, I will be dedicated and passionate to share my knowledge and traditions as well as taking good care of my charges while I make good memories with your family.
I will be happy to speak with you to know about your family and answer any questions that you may have about my care giving skills. I look forward to hearing from you soon.
Sincerely,
Lorraine