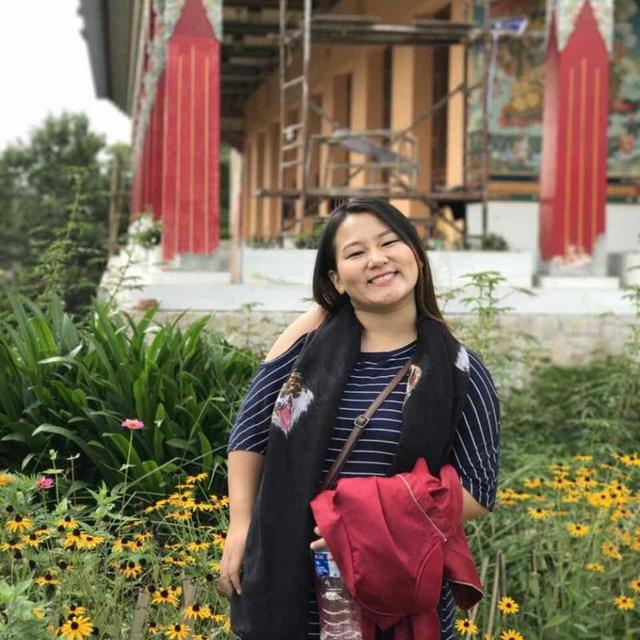 Hello dear Guest family,
Best regards from Nepal and Namaste! 
Hello Sir/Ma'am
My name is Sofiya . I am 24years old, from Nepal. I am looking for my lovely Host Family. My motive for being an Aupair is to explore myself by collecting memories and valuable experiences. It's a great opportunity for me to travel and experience many things such as culture, tradition, food, language, and lifestyle. Being an Aupair, I get to know the European lifestyle along with European child care experiences.
I have 4 years of experience as pre primary teacher. I am good with kids and teens. I enjoy being with kids . I feel my relation with kids is awesome. I share a strong bond with them because I believe that they are the purest souls on this planet, inside and outside .I enjoy communicating with them and love to hear their crazy imagination. I have been babysitting my cousins and also my siblings in the past. Their names are Sharon and Kripa, the daughters of my aunt.My siblings names are Saurav , Sarbesh , and Bandesh .
I also love pets and wouldn't mind taking care of them too. My hobbies are traveling, dancing, cooking, singing, playing with children, clicking photos of nature and myself , Make up .
I would like to work as an Au-pair because it has always been my dream to travel. Being an Aupair is a fantastic opportunity. I will have the opportunity to expand my general education and culture acquiring better knowledge, as well as develop my linguistic skills.
I would like to describe myself as a responsible, honest, open, friendly, and reliable person. And also I am punctual, ambitious, and patient. I consider myself a happy person, and I am happy to pass on this happiness. In my free time, I like to explore myself by learning new things such as art and craft and visiting new places, and visit my relatives . I also love to spend quality time with family and friends.
I'm prepared and well aware of being Aupair. I hope you will understand and support my motivation for Aupair. I would be very happy to receive a positive answer. I thank you in advance.
Best regards,
Sofiya