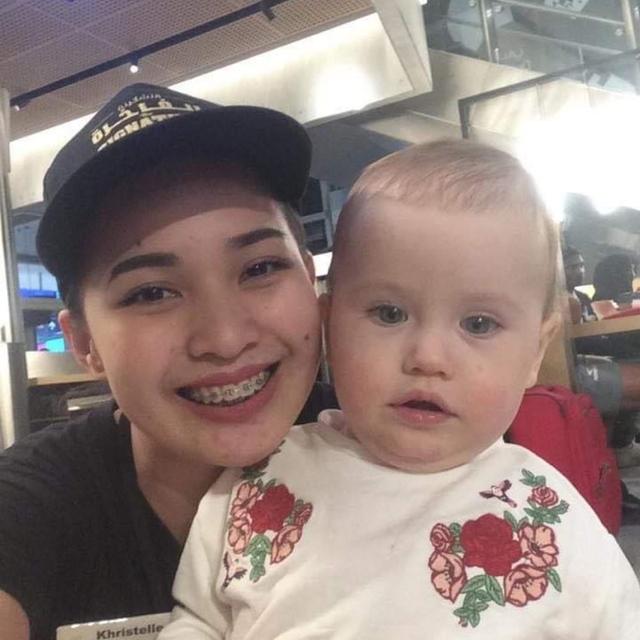 Dearest Ma'am/Sir,
I hope you are having a fantastic day.
I, Khristelle is sending you this letter because of my interest in becoming an Au Pair. I am 27 years of age. I was born and raised in the Philippines but currently residing here in Dubai. My family is small but happy. I have 4 siblings.
At the present, I work as a Store Activity Representative at McDonald's. Our main duty is to take care of the customers especially children and parents while they are in the restaurant. I am very close to kids. I love playing with them, making art and having fun with them.
I do host children's parties such as birthday party, funday and fun time. I know how to handle children in different situations.
It is one of my greatest dreams to live and work in European countries and being an Au Pair in Scandinavia is a big stepping stone.
Why Denmark? Aside from the historical museums, colorful houses and market places and beautiful castles, your country is stated as one of the happiest in the world to live in. I'm sure it is because of the people, cultures and traditions. I want to experience and be part of it.
I describe myself as: Caring, generous, optimistic and carefree person. I will do everything for my family. At the early age I learned the value of family.
My mom left us to work abroad and since that day on I became more independent. I worked at Mcdonald's as a crew while studying. I took care of my younger siblings, helped my father with household chores, taking care of our pets (we have a cat and a dog) and with cooking. I love to cook Pasta and make desserts. Hopefully, I could learn how to bake very soon.
As I aged I learned to associate with different kinds of people.
Since then, I helped my parents paying the bills. I have this mindset to help my siblings until they graduate and have their degree.
I can extend to you the love that I have for my family and share the values that I learned from them.
I am a very simple person and the success and happiness of my family is my success and happiness.
I am hoping for your positive response. And, hopefully be chosen as your AU pair.
Yours truly,
Khristelle