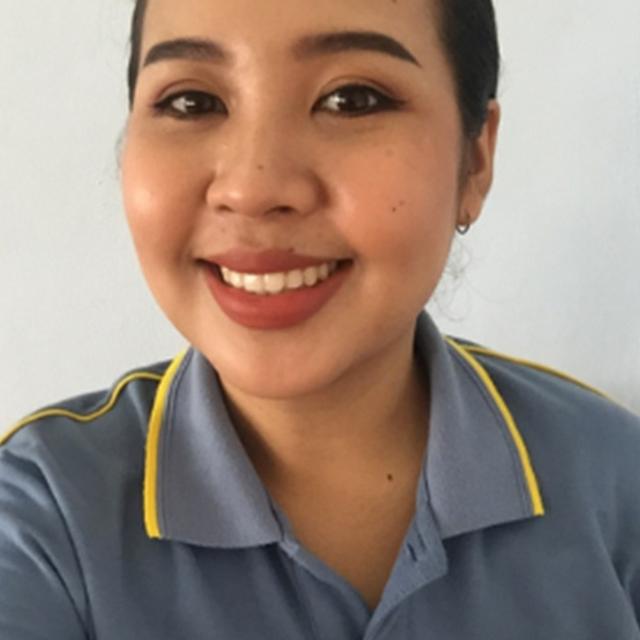 Dear future host family,
My name is Shalita. My nickname is Kath. I came from Lampang but now, I live in Bangkok, Thailand. There are four people in my family including grandfather, mom, younger brother and I. My mom is a beautician.I graduated from Rajabhat Lampang University, majoring in English Education. I was a barista (Part-Time job) while I was studying for 2 years. I had a lot of fun there because I had a chance to make a lot of coffee, dessert and food there and also took care of customers. I used to be a trainee at an International school for 1 year. I taught English in primary class, which was good because there were many activities to do with them such as dancing, teaching, telling stories and playing games. After I graduated, I was a salesman for 2 years at Suvarnabhumi Airport. It was good because it can improve my English and service to customers. After that I was an English teacher at a Bilingual School, I taught in Grade 10-12 and I used to be a teacher assistant for 2-3 weeks in Kindergarten in Summer class. That was so much fun, there were a lot of kids from different countries there and I did a lot of activities with them. Currently, I am working as an International liaison at Newcambridge institution.
As for my childcare experiences, I was a nanny for my neighbor for free (Part-time) . There is one kid there and I always played and taught English to them every Saturday and Sunday. That was a good thing. After that I started collecting hours of childcare at Bankiw Subdistrict Administrative Organization's nursery school for over 200 hours. There are around 8-12 kids in one group. My general responsibilities included feeding kids lunch and snack time with a spoon, feeding milk with bottles and cups, bathing and changing diapers, and putting them to bed. In the classes. I played with them and tried to be careful with their every movement. I danced with them, talked to them, read them stories many times and taught them English. I also asked them short questions because they loved speaking and listening to things. Then, I let them learn and try to do activities by themselves, for example, doing some arts like painting, coloring and crafting, doing some exercises like dancing along with music, playing some sports, and playing in the playground but I always keep my eyes on their safety during their activities. Lunch time seemed to be the funniest activity for them since they could eat and play with food at the same time, so I helped feed them to make sure that they eat. I also helped the teacher wash the kids, and change their clothes and diapers. At bedtime, I prepared the bed for them and put them to sleep.
When I'm done with the Au pair program, I will return to Thailand to plan to study for a Master's Degree in Childcare Education in Europe so that I can use English in my future job. I hope that you would kindly consider and give me the opportunity to be a part of your family.
Sincerely yours,
Shalita