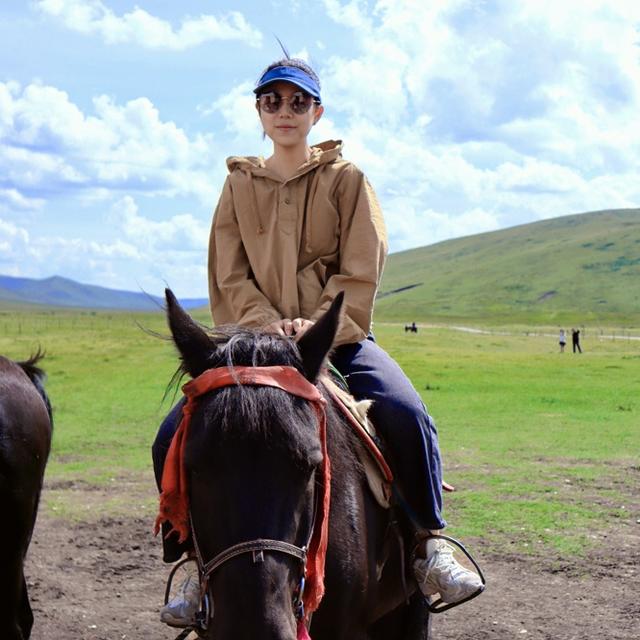 Dear family,
I am a mutual student from China. I am currently 22 years old and studying for a master's degree in Chinese. Chinese is my mother tongue. My Mandarin is very standard. I have passed the second grade A of Mandarin registration. I have studied English for 17 years. I have no problem in daily oral English communication. I also have the certificate of Chinese teacher in middle school and driver's license.
I am very outgoing, patient, like to deal with others, outgoing and lively, like to explore new things, of course, I can also sit down quietly to read and learn.
I like sports, and almost every day I will spend some time to exercise. Walking, boxing, strength training, aerobics, I am full of energy.
I studied liberal arts, which makes me full of perceptual thinking, but my logical ability is not bad, and I like to think about logical problems. I have done a variety of tutoring jobs, and I know how to educate children, how to combine teaching with entertainment, and I have also mastered sufficient teaching skills.
I have been a student cadre from primary school to middle school and then to university, which has cultivated my organizational ability, practical ability and communication ability, and I am competent for various jobs.
I am a person with a plan. I am efficient and not lazy.
I have a wide range of interests. Usually I like reading, watching movies, watching TV plays, listening to music, and playing sports. On weekends, I like to go out for a walk, take photos, sing with friends, eat, and play some musical instruments. I also have mastered the cooking skills and can cook a delicious Chinese meal. Because I often contact with children at home and have rich experience in tutoring, I know how to get along with children and how to teach.
As an au pair&tutor, I will take the children to and from school, prepare meals for them, play with them, read books, do crafts and other hobbies, and give them my skills, such as playing guitar, photography, and teaching them Chinese and mathematics. I will also help clean up the family, cook for the host, and purchase necessities. I am a person with strong ability!
Because I am full of adventurous spirit, lively and calm at the same time, I have the sensibility of liberal arts and the logical thinking of science, my adaptability is strong, I am a very independent person, and I have a sister, who has the experience of taking care of children since childhood. I brought up the children of cousins and cousins, and children like to play with me, so it will be a great decision to choose me as an au pair!
I'm looking forward to your reply!