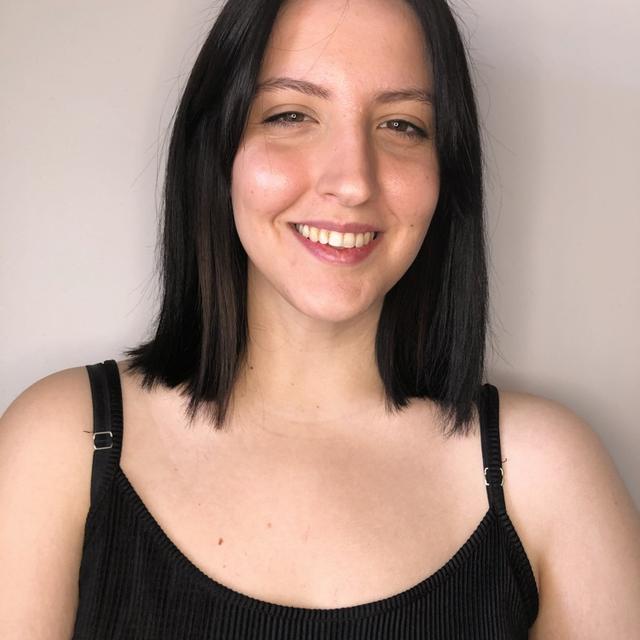 Dear Family:
Thank you for taking the time to read my letter!
My name is Maria, I'm 25 years old and currently living in Buenos Aires, Argentina but willingly trying to move to Europe in the next months (I hold EU passport) . I'm your local artist, pet lover and family girl! I'm really fun and I have a strong personality. I like to see the positive in everything. I'm charismatic and social, I consider myself an outgoing and active person, with a developed willpower. I truly enjoy helping others and I'm a really good listener.
My main reason to be an aupair is to gain experience in life, open my horizons; I also always wanted to learn and be part of a new culture, and fulfill that dream in this way sounds wonderfully great.
I'm a certified Stage Manager but I'm not pursuing it right now. I'm also an actress but studying on my own. I'm not in college at this moment but I am actively doing different courses at acting schools such as "acting for camera" or "voice acting".
I am currently working as a manager at a japanese restaurant in San Telmo, an historical neighborhood of Buenos Aires. I been working there since September 2018. I also worked in some plays on Corrientes avenue (one of the epicenters of theater in the city) and I'm collaborating on the creation of a podcast of a friend.
I used to take care of my little twin cousins when they were 1/2 years old, so i can say i have a ton of patience, im kind and organized. As my parents worked a lot, I almost always helped to take care of my little sister, i used to cook for her, help her with her homework, listen to her about her issues, and do our favorite activity, play time!. Nowaday every two weeks I help one of my cousins with her stepson! He's name is Luciano and he is 6 years old. Our sundays are full of fun, games and laughter! I really love childrens.
I have a really big family! I have tree siblings: My older sister's name is Erica and she is 34 years old, she is the Doctor of the family. My brother Marco is 27 years old, he is a realtor and its going to be a dad really soon! The little one of the house is Lara and just turn 18. This year she got in the cinema university and we are really excited for it! My mother is Cecilia and she used to be a math teacher in the schools of the area but she is retired now, and it's making real the dream of making delicious cakes for a living. My dad's name is Carlos and he is a sailor on a Petroleum ship. He travels a lot and we don't see him very much but when he comes home, it's a real party.
Also i gotta say i have 7 uncles and 26 cousins, Isn't that a very big family?
My mother tongue is Spanish but I have a great level on english. My school years were in a bilingue educational system but they only taught us basic stuff and, being honest, I learned more on my own thanks to my curiosity and interest.
I would be happy to have the opportunity to speak with you to learn more about your family; your interests and to know more about what you expect from the au pair arrangement and to answer whatever questions you may have about me!
Thank you very much for your interest in my application!
I look forward to hearing from you.