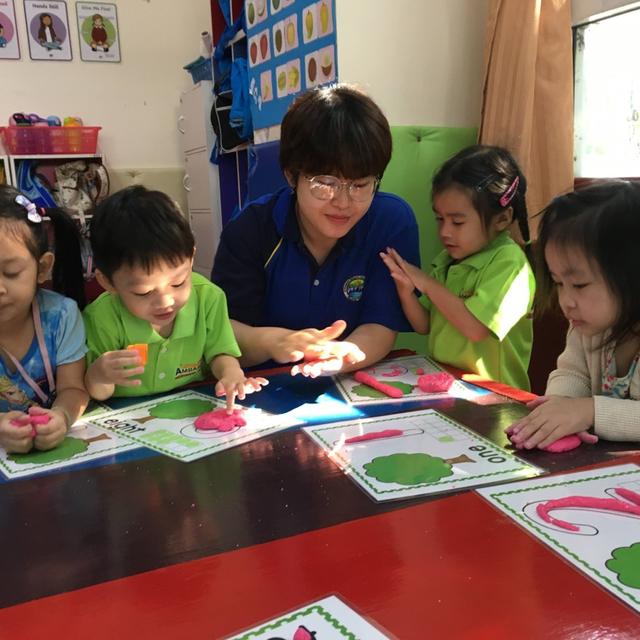 People call me Ben. I am 24 years old and graduated from University with a bachelor's degree. I come from Nan of Thailand. I currently live in Chiang Mai. My family has five people, father, mother, older sister, older brother, and I as the youngest sister. I got used to all the house chores.
I would say that I love traveling as much as I love being at home. In my free time, I enjoy watching movies, listening to music, reading novels, and going out for outdoor activies.
For my childcare experience, I love being with children so I decided to be an Au Pair since I almost graduated. I got my first job as a nanny at a daycare center. I worked there and I gained lots of experiences with the children at age 3 months until 3 years. I got a child care certification for 300 hrs. including infant qualification. Moreover, I have been working as a teacher's assistant for preschool class in bilingual school for around 6 months. So I have learned to deal with children with many characters such as a crying baby, a naughty baby, a stubborn or a shy baby. I have got techniques to communicate, to observe, and to approach them. Working with children is special, and I realize that I have gained a lot of understanding, patience, gentleness, responsibility, and happiness. I have learned how to properly deal with children. As for treating somebody to be their best, sometimes we cannot control everything but we can find a proper way to guide them.
I would love to be your next Au Pair. I am easygoing, affectionate along with being openminded and flexible. I am sure that in the first few weeks I will quickly adapt to the children and the whole family, especially your routine tasks. I do respect the rules of the family. I prefer to communicate out rather than keeping silent if we need to adjust and make things work. I am prepared and I am well aware of my responsibilities along with enjoyment that you and your children will get from me.
Lastly, I would like to say thank you for your consideration and I hope we will be the right match. I am looking forward to hearing all about you and your children.