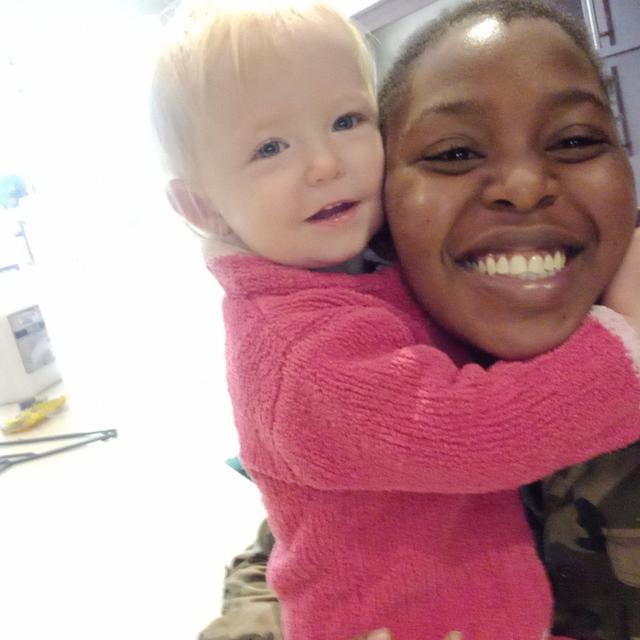 Dear host family, my name is Immaculate , 23 years old. I am interested in being an Au pair or Nanny.
I have a lot of experience with children, as I
I started Au pairing and babysitting whilst I was in high school, where I got most of my experience in working with children. I believe I would make an excellent Au pair because I have an extensive knowledge of childcare, I am also very good at various house chores. I am very organized and I work well around the clock.
MORE ABOUT MYSELF:
- I have  Experience with kids from the age 3 months to 12 years old for 3 years.
- I  Speak fluent English
-I have A1 and A2 German language certificates
-I am willing to work with special-needs kid(I have the experience)
- I love animals
- I can swim  ‍♀️
- I don't smoke
- I have a huge Love for music, travelling, art, reading and museums
- I'm a very active person
-I have been fully vaccinated by Pfizer
MY HOBBIES ARE:
- Bike riding ‍♀️
- Playing football(I was in the girl's football       team in high-school) ⚽️
- Cooking
-Baking
-Singing
I am a bubbly and outgoing person. I am  loving, caring, highly reliable and a passionate person, who absolutely loves children. Who also has a positive attitude towards life, so you'll probably see a smile on my face 99% of the time
I am a person with many aspirations and I am motivated and determined to get out of my comfort zone, exchange cultures, learn many things and meet new people, new places. This helps me grow, advance and progress personally and emotionally. I am sure that I could be your ideal au pair because I have good interpersonal skills, I consider myself a responsible, independent, honest, generous, creative, loving and fun person.
I believe that I perfectly match the good qualities of an Au pair. I hope you will look favorably on this application
Feel free to get in contact with me
Kind regards
Immaculate