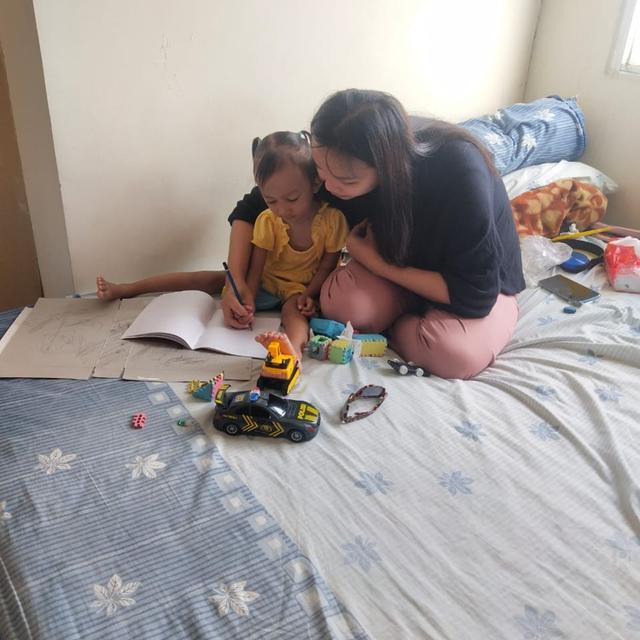 Dear Host Family
i'm very excited to get to know you,but the first i want to introduce myself to you.
My name is Indika,you can call me Indi,and I am 27 years old.
About my personality i can describe to you is i am very optimistic,loyal,calm and open person.
I come from a large family. I am the oldest in my family; I have 3 younger brothers (21, 22, 18), and 1 younger sister (13). my mother 52 & my father 59 work as civil servants. I have good relationship to my parents, all my brothers & my sister. I also have two close friends,one of them already became my best friend for almost 8 years,and we all have good relationship together,very close to each other just like family.
I graduated from my university in 2018 with a major in human resource management. My first job was as a telemarketing in television company, and my second job was as a student advisor in an education company. I love travelling and cooking, the reason why i love travelling because it's a good way to meet new people,visit new places,learn new culture,make new friends and many more... since a young age i love to cook and my favorite part when it come to cook is to make your own new recipe. and actually in my daily life i used to eat food by cooking from my own myself.
I had many experiences for take care of children of all ages. I used to take care of my cousin for two years when she was still 2 years few years ago.
i also took care of my cousin's children, my neighbors' children, and my friends' children with taking care of them,playing with them and cherish them.
I can provide a reference for that. and now i have one niece,she is almost 3 years old right now.Sometimes i visit her to playing with her,we visit some good places together,cook her food and put her to sleep. from my family side because i am the oldest,When my brothers & my sister were younger I also took care of them.
I would be good au pair because I am a very committed & responsible person. I am very sensitive to children's needs & love to take care good of the children, I also can do many chores to clean house,laundry,cooking etc.. when I come to your family,I come not just only as your employee but as your new family member. and i hope we can develop a good relationship working & living together as a family.
Thank you for reading my letter, I am excited to get to know your family and kids better on webcam call soon and looking forward to it :)
Yours sincerely,
Indi