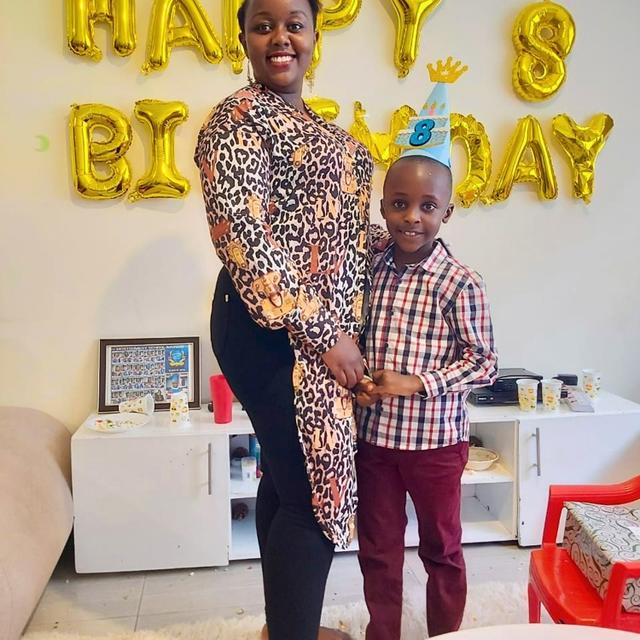 Dear Family,
My name is Miriam , a 25-year-old female born and living in Kenya. I have a Bachelor's in Analytical Chemistry.
My interest in becoming an Au pair comes from my childhood. I lost my mum at a pretty early age, and my dad relied on our nanny to help us with chores and school work while he was away at work( way before he remarried and we were blessed with younger siblings). She not only became a helper, but a friend, and moreso, family. Her name was Wambui, which in our local language means one who brings joy and was born in the daytime. That is exactly who she became in our lives, and most specifically to mine.
I would get home from school, find her waiting for me with a snack, help me take a bath and help with my schoolwork. She helped nature me in my formative years. That showed me how a child's development is heavily dependent on their surroundings. I have made it my life's purpose to touch any child's life positively should our paths cross.
That is the person you will bring to your family. I am confident, smart, empathetic, accommodative ambitious, and work to the best of my ability. Your child will have a friend and confidant in me. I will care for your child, just as I would want someone to care for mine. In my free time, I love reading short stories, going for nature walks, watching a movie, or trying to cook up a new recipe.
I intend to take up this role wholeheartedly when you choose to bring me into your home and lives. Looking forward to hearing from you.