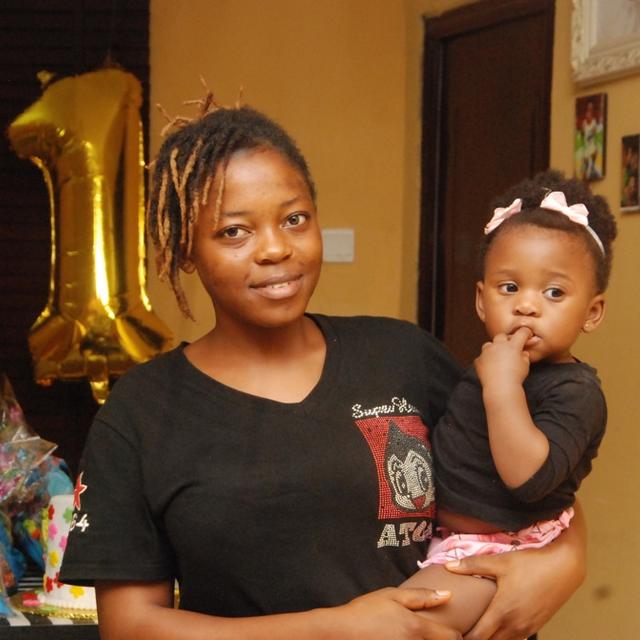 Name:Mercy
Gender :Female
Age:24years
Citizenship: Nigeria
Country: Nigeria
Marital status: Single
Has got driver license: No
Has experience in childcare: yes
Preferred startup date:As soon as possible
Native language:Yoruba
Foreign language skills:English
Religion:Christian
My name is mercy ,I come from a family 7 , 4boys and 2girls and the youngest out 7 I have the privilege to take care of my nieces, nephews and little cousins. I love children, I love to see them grow up and learn new things every day.
I studied sociology at university of Abuja Nigeria in (Africa) ,
Am very responsible, caring and patient especially with children. I believe every child deserves the best treatment love and care to play with,that why I want to give out my best experience to my host family,I love taking good care of children .
I have great experience in taking of my younger siblings(my nieces, nephews)and children at our nearest kindergarten homes to take of the children.
I'm hardworking, trustworthy, respectful, I think my childcare and house chores experience would make me a good au pair for your family.
I really want to experience and learn your culture, I'm very mature and used to taking responsibilities for others and for myself and I can easily adjust to a new place. I taught English language at Gboko International kindergarten home from September 2020 to August 2021 ,currently supervising to ensure every child has good ethics with responsible mindset and creative learning ability, I also teach them the virtue of sharing and being kind to each other through games activities and sometimes assist prepare their meal such as breakfast, lunch and dinner.
What I can offer as an au pair to my host family taking children to school and bringing them back,
to prepare the children's,snacks and refreshments for them,organizing games with the children ,washing and laundry duties
helping the children to complete their homework ,arranging the children's room and light house chores like vacuum mapping,
organising the children's toys.